Einstein Bros Bagels
(
website
)
652 State St.
3 Adjectives: Quick, cheap, friendly.
Price:
bagel (3), sandwich (4-9)
Authenticity:

Atmosphere:

Overall:

Veganness:

Other Opinions:
yelp
,
madisonatoz
,
...
---
There are sure a lot of bagel places in town, but Einstein's has got to be one of the most conveniently located. Whenever I am near the Library Mall end of State and looking for something quick and easy, I often turn to Einstein's to pick up a bagel with cream cheese.
Einstein's has okay bagels - one step up from the supermarket but one step down from the ultimate bourgeois New York bagel. The softness and warmness in the dough is inviting but I often wish they were chewier on the interior and crustier on the outside like the high quality bagels at Gotham Bagels on the square, but I guess you can't expect too much from a chain. One plus is the bagels do come in twenty varieties. A fun thing to do is pair a sweet bagel with a savory cream cheese: chocolate chip - chives is always an interesting one. They also have a variety of sandwiches, salads, and soups (when you do not feel quite up to a bagel), which are all fairly mediocre. One function Einstein's is very good for is it's a great place to buy breakfast for a group *cough* like Thursday morning meetings in the physics building *cough* or treat your lab to some goodies. The 13 bagels plus 2 cream cheese containers is affordable and fast.
One annoying thing about Einstein's, however, is its awkward hours. It is not open for dinner, which is to be expected, but over the summer it is often not open at all. I realize this is a marketing strategy so that they can stay open when there is demand but it is somewhat annoying to have inconsistent hours. Therefore, during the summer be sure to have a second lunch place in mind. Two suggestions are the delicious across-the-street Mediterranean Cafe or slightly further down
F
ive Guys
.
Einstein Bros bagels is probably the most vegan friendly place in Madison, in my opinion. This may jus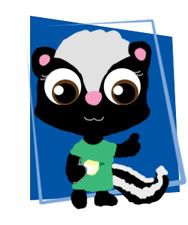 t be by default, since bagels tend to be vegan anyway. In fact, most of the bagels at Einstein's are vegan, save for just a few (asiago cheese, cinnamon and sugar, green chili, egg). Tossy really enjoys potato bagels with hummus
or chocolate chip bagels with peanut butter, but beware: clueless college students working at Einstein's often skimp on toppings. Tossy recommends the blueberry bagel, cranberry bagel, and dutch-apple bagel (surprisingly butter-free). Einstein's is economical on top of that--full meal for less that three dollars.